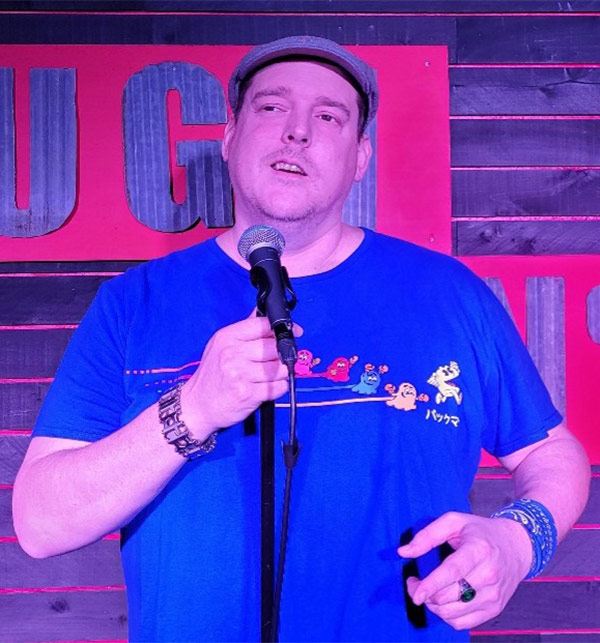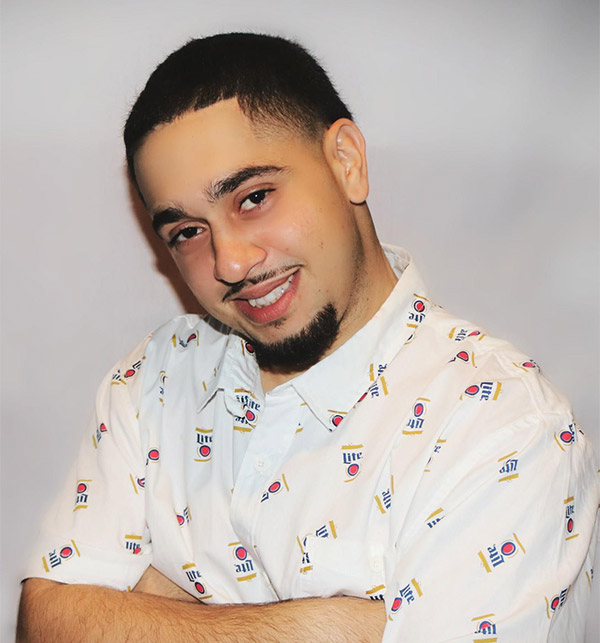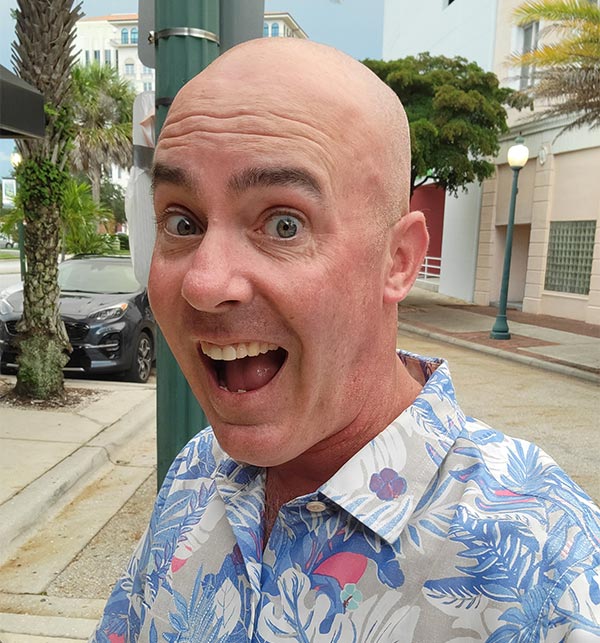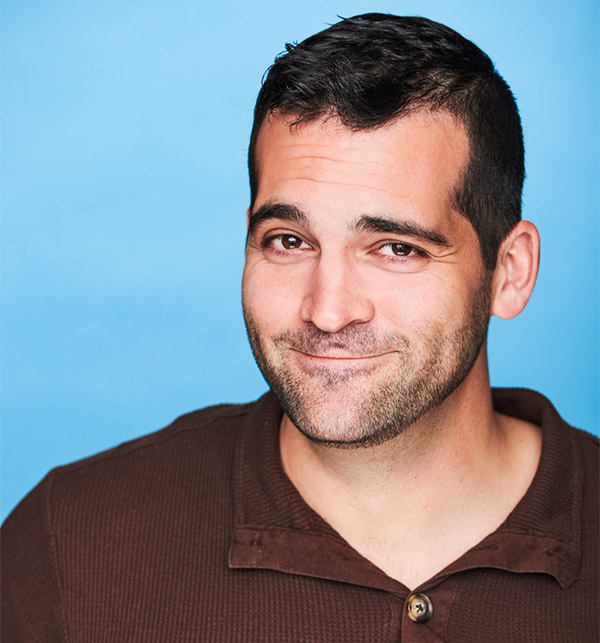 With Host
Adam Marko

Special Guest: Alan Squats
Featuring: Jojo Casillas
Headliner: Rob Churchill
A Night of Laughter, Fun & Great Food
Sunday, December 5
then every other Sunday – watch our calendar!
6:30 – 8 PM

DUE TO THE POPULARITY OF THIS PERFORMANCE,
RESERVATIONS ARE STRONGLY ADVISED
CALL 941-833-8912
**Reservations requested, no ticket fee. Minimum purchase of 2 drinks AND 1 food item per person required. Read our Policy.
Adam Marko is a Long Island born comic and producer fresh to the Florida comedy scene.
He has played a variety of southwest Florida comedy clubs from Bradenton to Cape Coral including Laugh in Comedy Café in Fort Myers. His sardonic wit and sense of irony have given a voice to tiny everyday irritations. Adam has made a career out of saying what we are all thinking and occasionally what we are all afraid to say.
As a producer Adam draws the top local talent from all over the west coast and central Florida including Tampa, Orlando, and Fort Myers billing shows both hilarious and memorable.
Alan "Squats" Squatrito is a rock n roll musician, stand-up comedian, and actor originally from Fairfield, NJ.
He started performing at the age of fifteen playing the bass & singing in original rock and heavy metal bands. Then he transitioned into comedy and acting during his college years. You may have seen him on 'Thryve Probiotics,' 'Barstool Sports,' or 'Netflix's 100 Humans.'
Rob Churchill burst onto the Florida comedy scene a little over 3 years ago. In that short time, he's opened for A-list comedians such as Ron White, TJ Miller, Pauly Shore and Kelsey Cook, just to name a few. Rob's brand of smart and sarcastic comedy has quickly made him a crowd favorite.
Jojo Casillas is not your typical Puerto Rican comic.
Born on 4th of July, it is no surprise that this young comedian lights the stage up with his stand-up comedy. At 7 years old, his family moved to Fort Myers, Florida from his birthplace, Allentown, Pennsylvania. Growing up, Jojo's father nicknamed him "Mr. Funny Guy" as he was always the one to make everyone laugh. He did not realize he would enjoy making a career out of entertaining until he was asked to do an open mic night as a favor to his cousin and loved how he made the crowd react.
In 2017 Jojo met N.O.R.E, one of his favorite media personalities, and that experience gave him the drive to continue doing comedy on a more professional level. After that Jojo's raw and authentic stand up has gone on to win comedy competitions at Visani Restaurant and Theater in Port Charlotte, McCurdy's Comedy Theatre in Sarasota, Laugh in Comedy Café in Fort Myers, and was a finalist at Off the Hook Comedy Club in Naples. He has also performed at Tampa Improv Comedy Theater and the Miami Improv and Carolines on Broadway in New York City.
He has hosted for some great comedians such as Damon Wayans from Major Payne, my wife and kids, and In Living Color. Ali Siddiq from comedy Central's This isn't happening, BET Comic View, and NBC Bring the funny, Bryan Callen from MADtv , Kingdom , and ABCs The Goldbergs and Robert Kelly who is a regular at the Comedy Cellar, often appeared on the Opie and Anthony show on Sirius XM and was a regular guest on Tough Crowd with Colin Quinn just to name to a few.
Jojo maintains an extremely busy schedule between raising his 3 children with his wife and his comedy career. He's a sports fanatic who has a wild love for 70's soul music and enjoys grilling out with friends and family on the weekends. With his raw upbringing and love for the comedy scene, this young up and coming comedian is becoming a true force with whom to be reckoned.