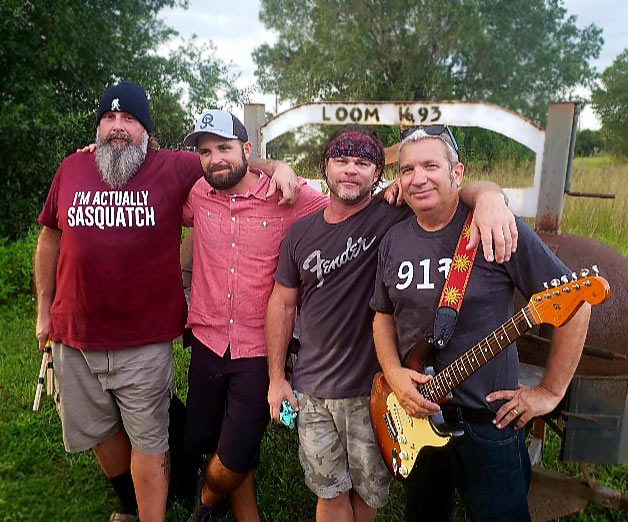 Creek Trail Conspiracy Band
On the New Nino's Patio
Dec 5th, 2020
Time: 7 PM – 11 PM.
Seating starts at 6 PM.

Come enjoy Fall in Florida on Nino's outdoor patio and listen to Rock and Blues music, including classic rock, Southern rock, Americana, and blues, with a blend and twist that exhibits some upbeat groove in our performance . We also perform some of our own original music.
We are Creek Trail Conspiracy from Punta Gorda. Formally known as Right Turn Clyde, our band has been reborn after a short hiatus. Meet JP Hoover with vocals, guitar and harmonica; Chuck Lang doing vocals and on guitar; David Potts Jr on bass; and David Potts Sr on Drums. We have the only father-son rhythm section in Charlotte County!!!
Some of the music we'll play comes from the Rolling Stones, Tom Petty, Eric Clapton, Johnny Cash, Lukas Nelson, Bob Seger, CCR, Marshall tucker, ZZ TOP, JJ Cale, Jimi Hendrix, JJ Grey, Bill Withers and more!