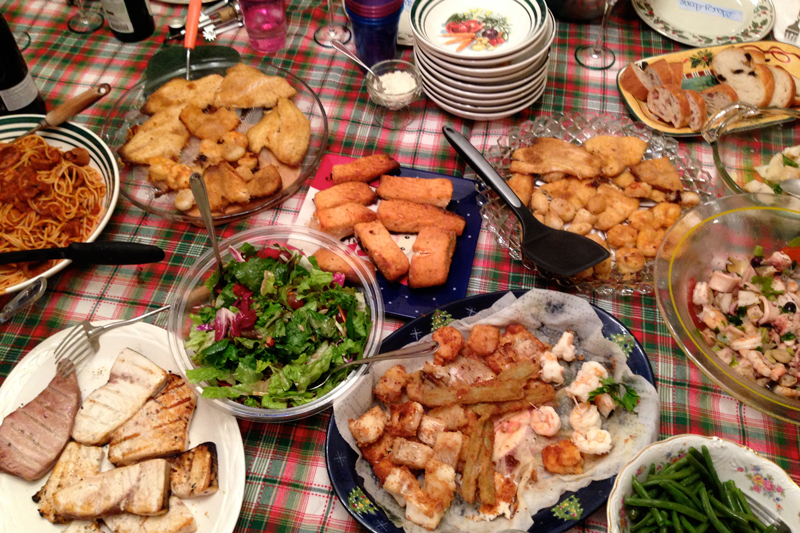 Please join our family tradition to celebrate Christmas Eve!
Friday, Dec. 24th, 2021
Dinner starts at 6 PM

$65 per person
(Bar Items & Gratuities Extra)
Seating starts at 5:30 PM.

The Feast of the Seven Fishes is part of our Italian-American Christmas Eve Celebration
Every year, our family celebrates the Feast of the Seven Fishes on Christmas Eve, one of our family's Italian traditions. It is typically a large meal that includes seven or more different seafood dishes.
This year, on December 24, we at Nino's Bakery & Restaurant, open our doors to all of Punta Gorda as we offer a special evening of great food and live entertainment.
The meal is served family-style, so you can enjoy a serving of ALL the items on the menu if you wish!
Seating starts at 5:30pm. 6-course Chef's Menu Dinner is served at 6 PM. Reservations are necessary by Sunday, Dec 20!
Reserve now to bring a group of family or friends. Or enjoy meeting new friends. At Nino's, we are one big family!
Our Seven Fishes Feast includes…
1st Course: Salad, Bread (throughout the meal)
2nd Course: Italian Wedding Soup
3rd Course: Cold Appetizers
Fried Calamari
Baccala Salad (poached & chilled fresh cod, prepared with garlic and lemon)
Clams Casino
Shrimp Cocktail
4th Course: Warm Appetizers
Shrimp Scampi over linguini with white clam sauce
Fettucini Alfredo with Lobster
Main Course:
Baked Cod stuffed with Crabmeat finished with a lemon wine sauce
Nino's-style Chicken Cordon Bleu, chicken breast, coated with Nino's breadcrumbs & stuffed with ham, spinach & creamy gruyere cheese, baked to crispy golden perfection
Brussels Sprouts, roasted
Dessert Course: a Nino's special assortment of fine pastries and Holiday cookies
Included Drinks: Hot Coffee, Hot Tea, Iced Tea, Sodas
Lounge: Fine liquors, beers and wines available at additional cost. Seasonal drink specials! Fine cigars available. Smoking allowed on the Back Patio.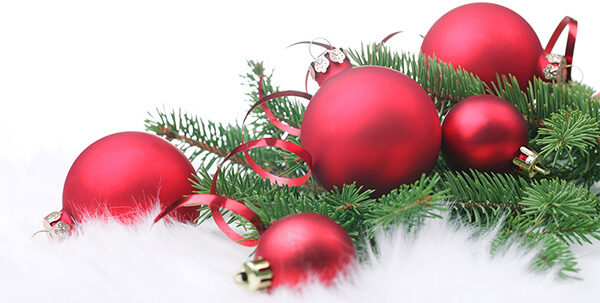 Health Safety Note
Nino's Restaurant, both indoors and outdoors, is still cognisant of your health. Seating is not packed close together. However, tables can be grouped to accommodate families or groups that wish to be seated together.
We continue to clean our restaurant surfaces continuously throughout every day. If you wish to wear a mask, we encourage you to do so! We remain dedicated to all state-mandated regulations, keeping our patrons safe.