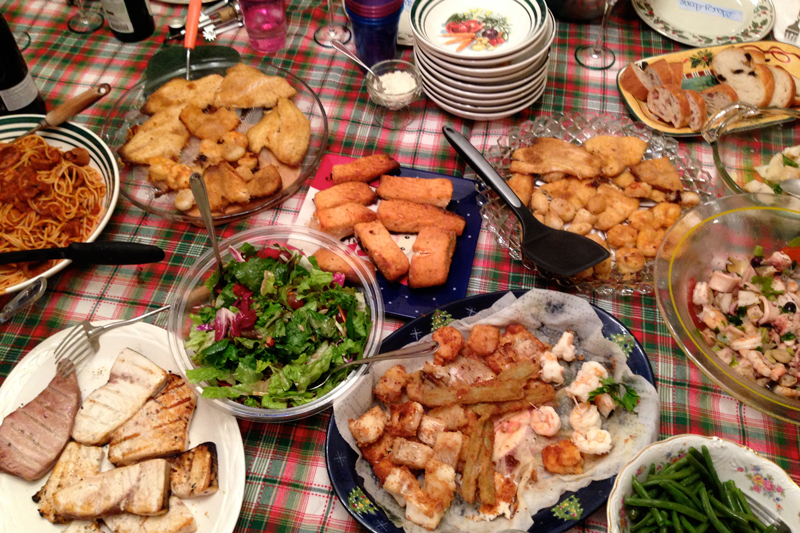 Please join our family tradition to celebrate Christmas Eve!
Saturday, Dec. 24th, 2022
Dinner starts at 5 PM

$80 per person
(Bar Items & Gratuities Extra)
Seating starts at 4:30 PM.

RSVP by Dec. 20th please.
The Feast of the Seven Fishes is part of our Italian-American Christmas Eve Celebration
Every year, our family celebrates the Feast of the Seven Fishes on Christmas Eve, one of our family's Italian traditions. It is typically a large meal that includes seven or more different seafood dishes.
This year, on December 24, we at Nino's Bakery & Restaurant, open our doors to all of Punta Gorda as we offer a special evening of great food and live entertainment.
The meal is served family-style, so you can enjoy a serving of ALL the items on the menu if you wish!
Seating starts at 4:30pm. 6-course Chef's Menu Dinner is served at 5 PM.
RSVP ONLY Please make reservations by Dec 20!
Reserve now to bring a group of family or friends. Or enjoy meeting new friends. At Nino's, we are one big family!
The menu will be announced closer to the event date!