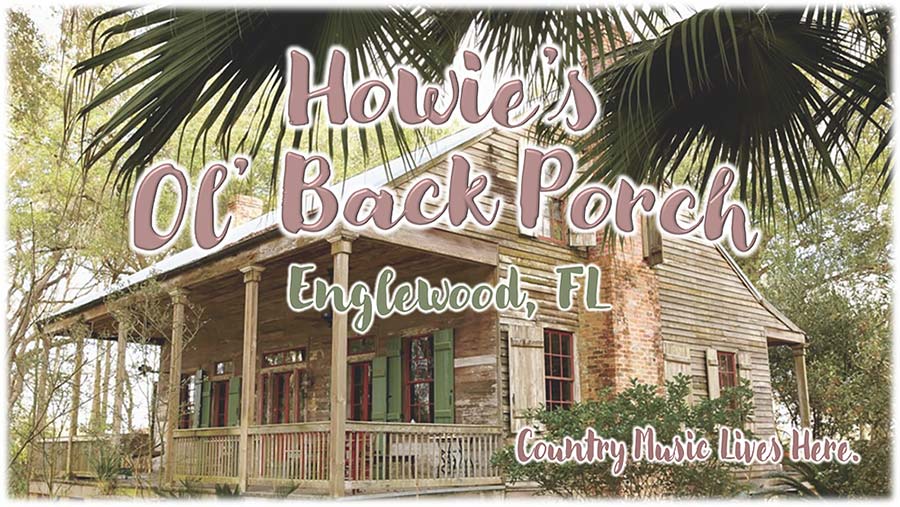 A Country Music Showcase
Hosted by Nashville Recording Artist Johnny Lee Howard

With Special Guests
Join Us Friday Nights at
Nino's @NIGHT Patio, 6-9 PM
on these 2021 dates…
Reservations requested, no ticket fee, but minimum purchase of 2 drinks or 1 food item required.
Country Music Lives Here.
January 8th – WW& C Night
Opening set of country music favorites, followed by feature tribute to Willie Nelson, Waylon Jennings and Johnny Cash.
Performance Dates
January 8:

Waylon, Willie & Cash


January 22:

"The Hag" (Merle Haggard)


February 5:

Smokin' Hot 80's-90's Country Hits


February 19: 

Outlaw Country Hits


March 5th
March 19th
April 2nd
April 16th
May 14th

Hosted and headlined by Nashville Recording Artist Johnny Lee Howard, Howie's Ol' Back Porch is an Opry-style variety show featuring different guest artists each time. The music tributes different Country Music greats with each show, so no show is ever the same!
Jan 8: W-W & C, Waylon, Willie & Cash Night
Jan 22: The Hag, Merle Haggard Night
Feb 5: Smokin' Hot 80'S & 90'S Country Night
Feb 19: Not-So-Strait, George Strait Night
Watch here for show details for March, April & May!
"You'd have to be in Nashville to hear live Country Music this good!"®
*Howie's Ol' Back Porch is a production of The Suncoast Country Opry Show, LLC. Englewood, FL.