ENTERTAINMENT FOR THE NEXT MONTH HAS BEEN CANCELED. We are sorry for any inconvenience & disappointment. Call now to reserve seating for Sunday, April 19 Bootsey-Licous Bingo.
Coming to Nino's @NIGHT
Thurs. March 26, 2020
Dinner show featuring nationally acclaimed performer
Jimmy Mazz!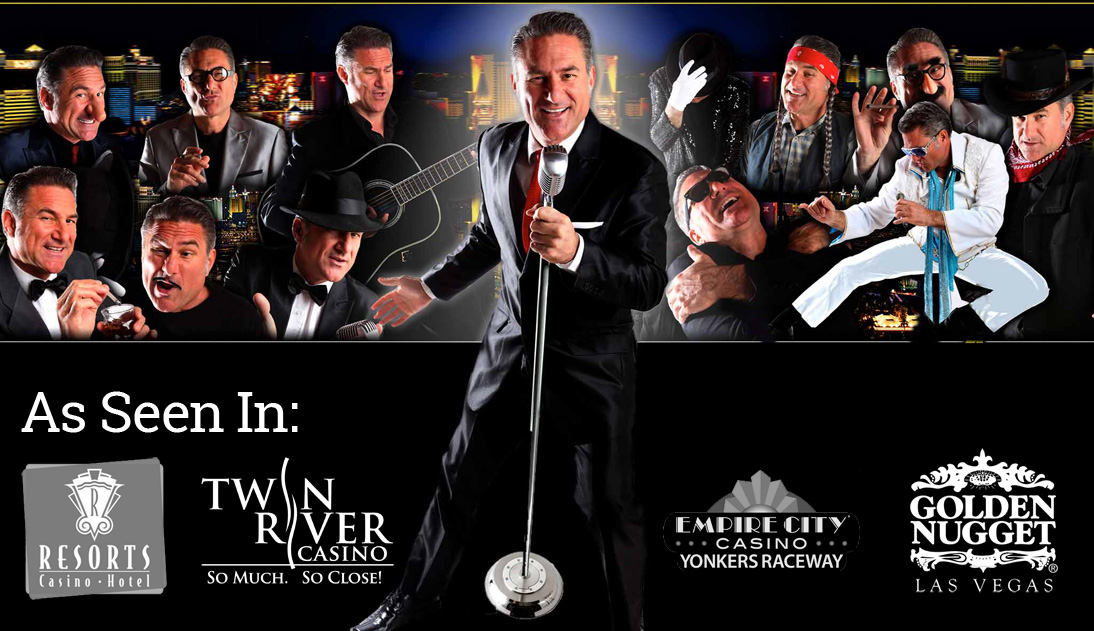 Legends & Laughter takes a musical journey through Jimmy Mazz' favorite songs by a wide variety of performers from the classics to today's contemporary artists hot off the Las Vegas Strip over the years.
Jimmy's high energy and enthusiasm is tempered only by his ultra smooth vocals as he creates his impressions of Rod Stewart, Joe Cocker, The Beatles, Tom Jones, Engelbert Humperdinck, The Temptations, Tony Orlando, Prince, Bobby Darin, Michael Jackson and David Bowie.
Laughter abounds as Jimmy captures the voices of Ed Sullivan, Jackie Mason, Sylvester Stallone, John Wayne and Arnold Schwarzenegger, just to name a few. In typical Jimmy Mazz style, there's always a few surprises thrown in for good measure. Never the same show twice – Come again and again for great entertainment!
Reserve Seating Now Call 941-833-8912
Purchase tickets, $10.00 per person
Seating starts at 5 PM, Show starts at 6 PM
Enjoy Nino's Special Dinner Menu and Full Bar, Featuring Local & Craft – Liquors & Beers
Wines by the Bottle or Glass
What People Say…
"I felt like I was in Vegas. He's so entertaining – everyone's a winner."
Charlie Sienkowicz, President, The Exit 7 Theater
"Besides his wonderful singing, he is charismatic and charming. He has a way of bringing folks down memory lane."
Becky Sullivan, Entertainment Director
"It wasn't only your great voice but your friendly warmth with the audience.  You certainly made everyone feel a part of the evening as well as feel very close to you."
Richard and Natalie LaBrie, Owners, Arthur Murray Dan