Fun, Friends, Food and Singing!
Join us for Karaoke every Wednesday & Friday starting at 5pm
Bring your friends, sing solo or together to your favorite songs, relax and unwind!
No Reservations needed. No ticket fee but minimum purchase of 2 drinks or 1 food item required per person. Read our Policy.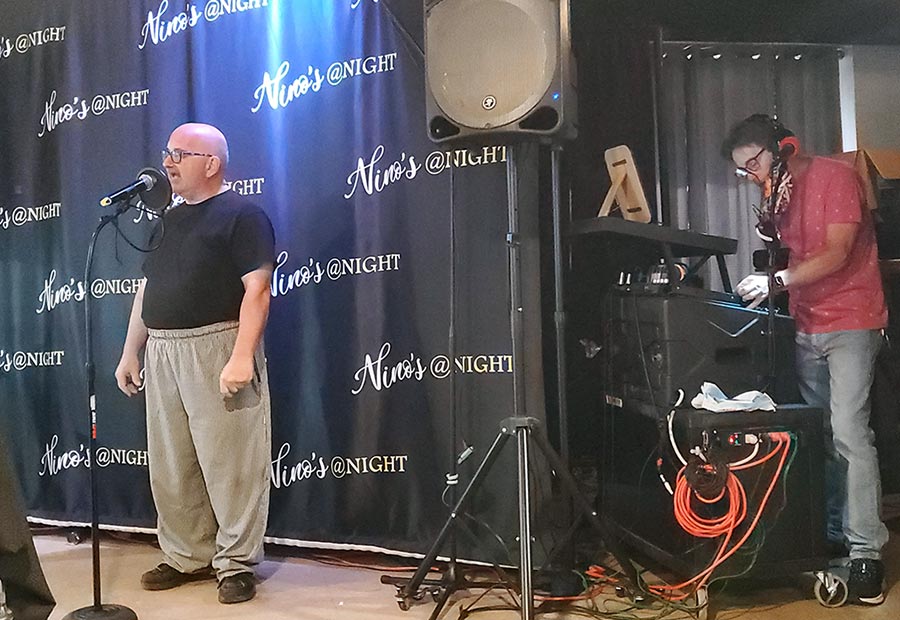 Nino singing Karaoke,
a Danny Beach production.