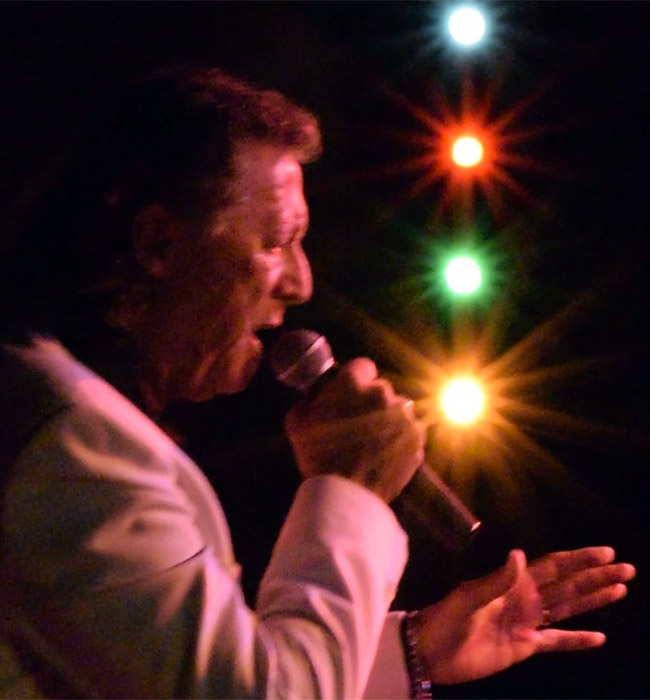 Kim Jenkins Strictly '60s
A Nino's @NIGHT Dinner Show
December 10th, 2020,
January 9th, 2021,
February 27th, 2021
March 20, 2021
April 10th, 2021

RSVP, $30 ticket includes your choice of  meal from our event menu

Time: 6 PM – 9 PM. Seating starts at 5 PM.
Experience the hit songs of the 1960's just like they sounded back in the day!
Kim Jenkins, is one of Florida's most sought after singers. Kim's extensive song list includes many of the top vocalists and groups that made the 60's, one of the best decades in music history.
​During the 70's & 80's Kim was the lead singer in cover bands that performed at many of the biggest venues on the NJ, NY & PA club circuit.  Those bands included BORZOI, SLANDER, TRUST & GYPSY EYES.
In 1985, Kim returned to writing music and formed Kim David & Borzoi. He received radio airplay with his song "Pennsylvania Girl" and made numerous TV appearances, which included being on the first coast to coast broadcast of Philadelphia's nationally syndicated TV Show, Dancin' On Air.  Over the years, Kim has made many guests appearances and was an opening act for many major recording artists. ​
In 2007, Kim started a new career as a solo vocalist and he has built a solid reputation of providing one of the most dynamic shows in SW Florida! Kim performed on his 7th Annual "What Exit Tour" of NJ, NY & PA in 2018. ​
From SWFL, Nino's is proud to present Kim Jenkins as part of their 2020/2021 Season Dinner Show!