Thursday Dance Lessons at Nino's!
6pm – reservations requested, call 941-833-8912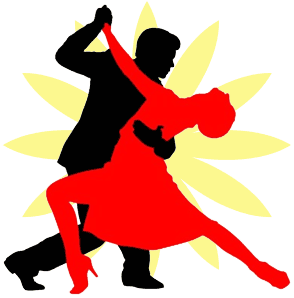 Michael Cunniff, renowned dancer and local instructor, will teach the many steps of the Waltz! The waltz is long regarded as the basis for all dance steps, in its three-quarter time. The first 4 weeks we'll learn the Waltz. Special menu and Lounge will be available.
Waltz Lesson Dates: June 13, June 20, July 11, July 18
Coming in August: 2-Step Dance Lessons – Watch for dates
Once banned in Europe, it was described, "[The Waltz] had a swing that demanded a new style of dancing, a close hold (to maintain balance), and a breathless turn of speed that was itself intoxicating. Naturally, the pleasure it gave to the couples who lost themselves in each other's arms, who pressed breast against chest and who, as the music whirled on, embraced each other more and more tightly, itself attracted strong criticism. In parts of Germany and Switzerland, the waltz was banned altogether."
So, Bring your Honey and Let's Dance!
About Michael Cunniff
National Dance competitions New Jersey (Atlantic City) San Francisco Seattle Washington
Well trained by world champions Samuel Lecky,  Scottish Champion John Monte, and Alex Moore
Originally a dancer and singer with R&B Soul Band.
Emcee and teacher for American Medical @ Harvard
Emcee and teacher for Dental Society annual convention, Boston Massachusetts
Teacher and supervisor at the Fred Astaire Studio, Boston
Teacher and supervisor at Arthur Murray Studio, Seattle, Oklahoma City, and Miami