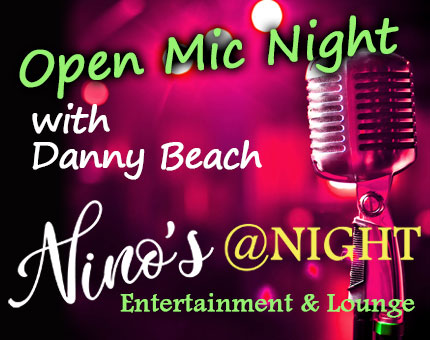 Open Mic Night
with Danny Beach

Every Tuesday Night
During Poker Night
Time: 5 PM

Danny Beach has been hosting Open Mic nights for more than a dozen years. Come try your hand at the microphone – entertain us!
(No ticket fee but minimum purchase of 2 drinks or 1 food item required per person. Read our Policy.)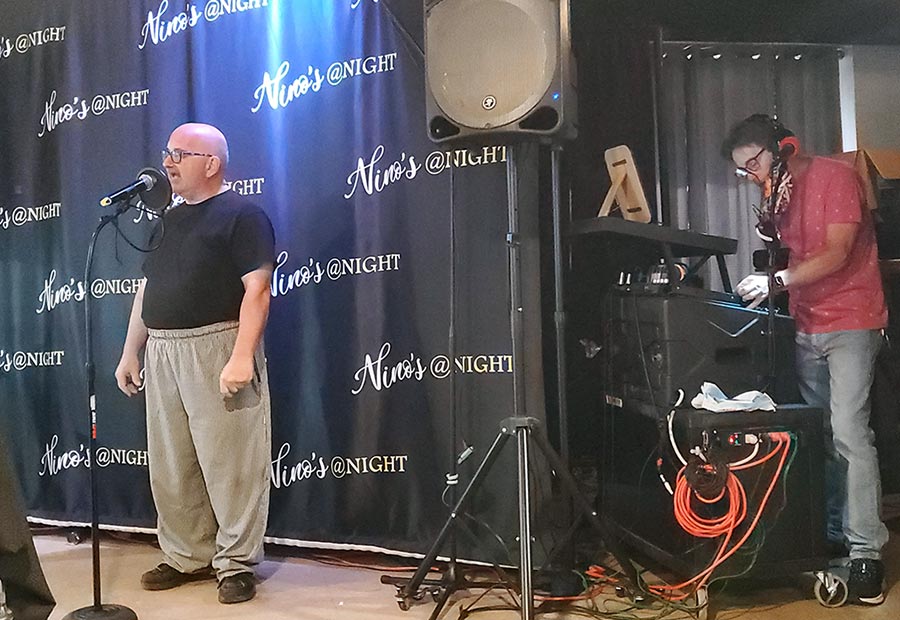 For an evening of food, fun & dancing, come to Nino's Restaurant & Lounge.
Enjoy our special event menu and d
rinks from our fully stocked bar: beer, wine, cocktails – see our Lounge Drinks Menu!
Dinner starts at 6P, the music starts at 7P.
 And the Bakery is Open Late!