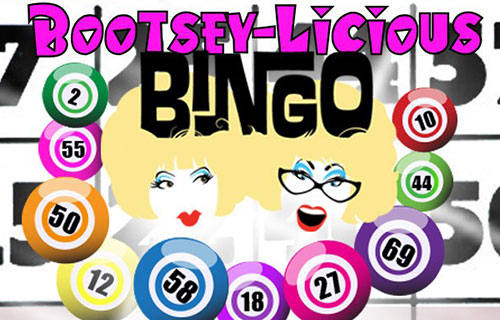 More Performance Dates
September 10 & 24
October 8 & 22
November 12 & 26
December 10

Bootsey-Licious Bingo
Nino's @NIGHT
Doors Open at 4pm, BINGO 5 PM

$20 CASH AT THE DOOR,
Buy Additional Bingo decks, $5

DUE TO THE POPULARITY OF THIS PERFORMANCE,
RESERVATIONS ARE REQUIRED
CALL 941-833-8912
SATURDAYS – new day, new time!
6 PM, seating starts at 5 PM
June 11 & 25
July 9 & 23
August 13 & 27

**Reservations requested, no ticket fee. Minimum purchase of 2 drinks AND 1 food item per person required. Read our Policy.
An entertaining show that combines music, comedy and Bingo by duo Bootsey-Licious Entertainment
Win PRIZES!
While you're here, enjoy a delicious Nino's dinner menu.There's always something new to try!

Cocktails & top shelf liquors available.
REVIEWS: "Totally entertaining" – "Good food, lots of laughs" – "They get the audience into the whole evening."
The evening's entertainment highlights a great cause!

Nino's donates to Fisher House Foundation, a non-profit best known for a network of comfort homes where military and veterans' families can stay at no cost while a loved one is receiving medical treatment. These homes are located across the U.S. at major military and VA medical centers, as well as in Europe, where the homes are close to the medical centers or hospitals they serve.
You can get more information about Fisher House Foudation from us - and donate in the donation box, if you wish.