Experience the NEW Nino's Bakery & Cafe!
NOW OPEN
Hours Open
Tuesday-Sunday, 7 AM-3 PM
Order Pizza Pies by 2:45 PM
Closed Mondays
Take-Out
Dine here, inside or on the Patio
Take-Out available
Take n Heat classic dinners: purchase frozen. They heat quickly at home.
Includes One Egg, One Meat, & One Cheese
Meat: Bacon, Ham, or Sausage,
Cheese: American, Cheddar, Provolone, or Swiss
Extras available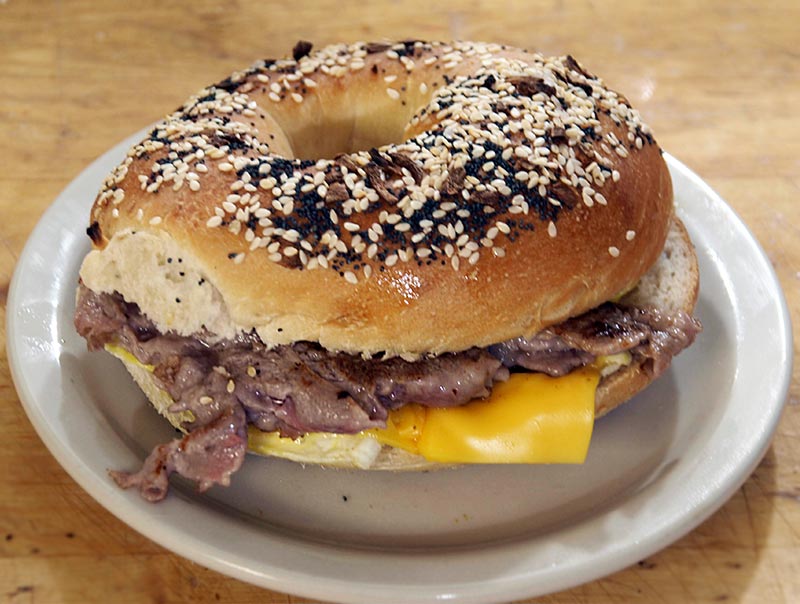 Yogurt Parfait
A healthy cup of vanilla yogurt, berries, house made granola
Bagels, Pastries & Quiche
Bagel Flavors: Everything, Onion, Plain, Poppy, Sesame, Salt. Choose buttered, cream cheese, flavored cream cheese (chive or honey-walnut)
Lox Schmear Bagel, with smoked salmon cream cheese spread
French Toast Bake, with cinnamon brioche & vanilla custard
Quiche: Bacon, Spinach, or Mediterranean
Egg Bake: Meat Lovers, Denver, or Spinach (with tomato, Feta, chive)
American (Hot) Coffee, 16 oz.
Iced Coffee, 16 oz, or 24 oz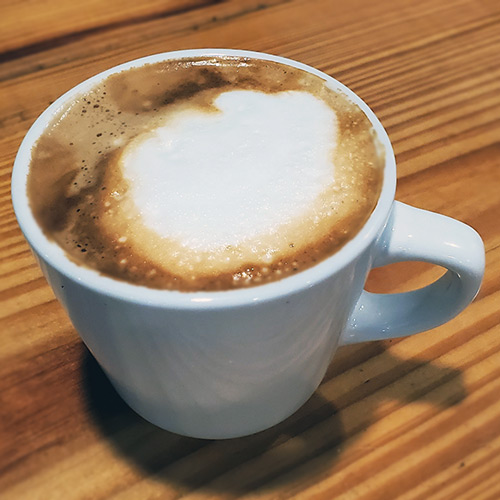 Espresso
Milk: Whole, 2% Skim, Oat or Almond
Double Shot Espresso, Topped with Frothed Milk ~ Add French Vanilla, Caramel, or Chocolate Syrup
Café Con Leche, 16 OZ
Double Shot Espresso, with Steamed Sweetened Milk
Fresh Brewed Fountain Tea, 24 oz.
Sweet & Unsweet
Hot Tea, variety available
Florida Orange Juice (bottled)
Florida Lemonade (bottled)
Florida Strawberry Lemonade (bottled)
Iced Chai Latte, 24 oz
Also available as a Frappé
Italian, double shot of espresso with Sambucca
Old Fashioned, chocolate espresso frappé with bourbon
Irish: double shot of espresso with Bailey's & Jamison
Mudslide: French Vanilla Espresso Frappé with Baileys, Kahlua, & Vodka
8″ Subs & Sandwiches
Available on White or Multigrain Sub Roll – Served with Lettuce & Tomato, Chips. Choose American, Cheddar, Provolone, or Swiss Cheese
BLT, with 6 slices of bacon, lettuce & tomato
Turkey Club, with turkey, bacon & cheese
Italian, with ham, capicola, salami, pepperoni, & Provolone
Chicken Salad, Tuna Salad, or Egg Salad
Pizza – 16″, 20″, by the slice
On Nino's own NY style crust. Eat in or To Go.
Cheese Pizza
Pepperoni Pizza
Vegetable Pizza
By the full pie or 20″-pie slice
Hot Sandwiches
Served with Chips
Hot Caprese, melted mozzarella, tomatoes & basil oil. Served on a sub roll.
Cuban, ham, pork, Swiss cheese, pickles & yellow mustard. Served on a sub roll.
Salads
Dressings include Ranch, Italian, Blue Cheese or Balsamic Vinaigrette
Garden Salad, romaine lettuce, tomatoes, onions,banana peppers, black olives. 
* Add 2 scoops of chicken, tuna, or egg salad
Chef Salad, our Garden Salad topped with ham, turkey, American cheese, & hard boiled egg
Antipasto Salad, our Garden Salad topped with ham, salami, pepperoni, & Provolone