We are still closed for remodeling from Hurricane Ian.
However, we are getting closer to reopening the ALL NEW & IMPROVED Bakery & Cafe! *Hopefully early May
Watch our Facebook or here for further details.
Nino's Bakery is a family-owned business
Founded in 2006, we originally focused on baking bread and pastries for restaurants and sandwich shops. In 2008, the bakery began to sell retail at the Downtown Farmers Market in Punta Gorda on Saturdays and the History Park Market on Sundays.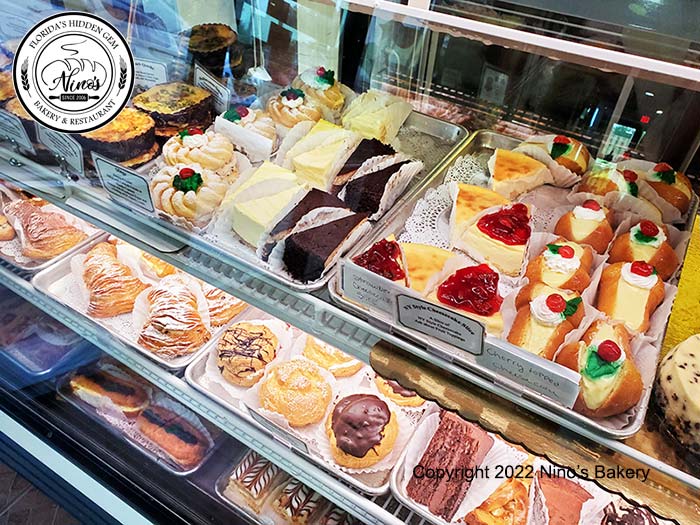 Today, we operate a full retail bakery, serving bakery to the public and catering to wholesale customers. In our bakery shop, you can expect to find classic Italian pastries and butter cookies that melt in your mouth. All our cookies and pastries are made with 100% butter, farm fresh eggs, and are delicious!
We specialize in celebration cakes, wedding cakes, and delicious fruit and creme pies. Our breads and rolls are served in many establishments around south Florida, as well as available in our retail Bakery.
In our restaurant, you can enjoy breakfast, lunch and weekend dinners. On selected evenings, we feature entertainment.
Call to order or stop in… We look forward to serving you!
Nino's Italian Bakery & Restaurant