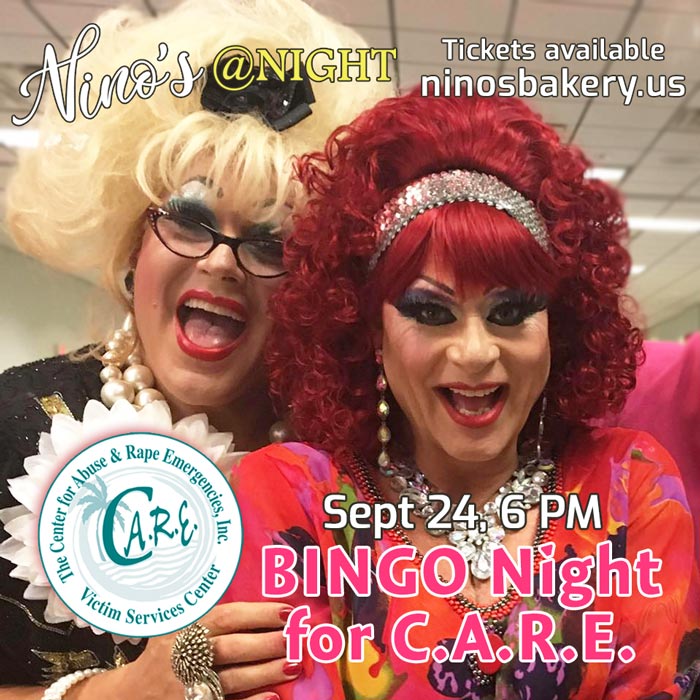 Join us at Nino's for a night of
Fun, Food & BINGO

Benefiting C.A.R.E. (Center for Abuse & Rape Emergencies)
Saturday
September 24
Time: 6 PM
(Seating starts at 4:00)

Tickets: $60 pp
Get Tickets Here or Call to Reserve: 941-833-8912
Tickets include:
A fabulous Nino's Dinner – choose from 2 entries (a meat meal or a fish meal, details posted soon). Also salad, bread, and dessert of Nino's mini cream puffs, eclairs & cannoli.

Your BINGO show fee ($20 value)
$15 donation to C.A.R.E.
Enjoy 50/50 raffles, specials on drink shots & cigars, frozen drink specials, and a specialty baskets auction.